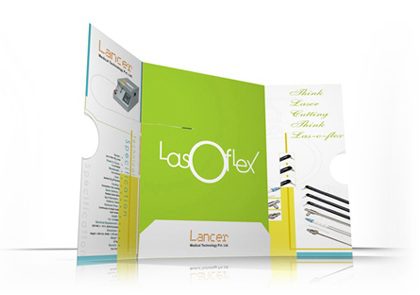 Description
Features
Popular Sizes
Description
CALCULATOR
Need help or additional options? Call Us: +91-9509911999
PrintWeekIndia.com, Cheap Brochure Printing a Good Move for Businesses
Brochure is used for publicity of any firm. There is single, bi-fold, tri-fold types, brochures. Brochures printing quality gives initial impression of organization.
In Printweekindia brochures are print in skilled full manner that it gives long-lasting impression to clients. We have years of experience in brochure printing. Guarantee high quality printing and on time delivery, we used latest digital and offset printing techniques.
Do you think it regularly on how to attract the attention of the crowd? And, the need for speaking a lot about your business, but simply cannot do it just because of the lack of time. Then, it's time that you consider printing and distributing brochures. With many different panels, trendy folding, and high-quality brochure printing that you could use with these materials, you are all set to be noticed by your customers.
Designing and creating brochures online is a quick and convenient way to get a hold of these items. And, that's the reason why PrintweekIndia gives full attention to its products. We ensure that our customers have an enjoyable and great time getting the things done, so there are numerous brochure templates available for you online. It is very easy to download and, helps you get striking designs for your brochures.
You can use the specifications offered by us for making your pamphlets more creative. Check out the different sizes we offer. Select from the different options like half-fold, tri-fold, z-fold, gate-fold and more. And last, but not the least, we offer a fast turnaround time of 3 business days! So, you don't have to wait longer for your order to see it in your hands.
Full Color Brochure Printing Online Services
At PrintweekIndia, we help you print brochures that suit your advertising needs. With our flexible size and fold options, you can print brochures apt for your business perfectly. Make an impression on your clients with our 8.5×11 half-fold brochures or, take it up a mark by printing tri-fold brochures as an alternative. Also, there are many other options, just select the one that suits your needs perfectly.
Are you finding it hard to select a design? Go through our online design tool and design your brochures and print them very easily. When compared to other 4-color brochure printing companies in the market, we offer very cheaper brochures, yet no compromise on quality.
Printing Benefits at PrintweekIndia
Get offset excellent color brochures at the price of digital printing
Very easy process for uploading, confirming and ordering
Our experts review all your brochure files before forwarding them for production
Excellent shipping record in the business – 99.8% on-time delivery record
Best results, thanks to our 33-checkpoint quality assurance
Guaranteed product and service – we reprint or, pay you back in case you're not happy
Also offering mini brochures if you want something different. Call us at +91-9509911999 for further information about the cost of printing and mailing. We'll be more than happy to help you with your query.
Brochure Printing Features
» Full color on front or both sides, or black or blank on the back
» Folding options only @ 1 cent each for any size!
» FREE shiny aqueous finish
» Optional UV covering for extra shine and sturdiness
» 4-day production (rush available)
» Full service direct mailing
Available Brochures Sizes
Our short-run digital brochures are available in quantities as low as 50. Or choose offset printed brochures in quantities of 200 and up.
Available Popular Brochures Printing sizes:
4.25″x5.5″
4.25″x11″
5.5″x8.5″
6.75″x9″
8.5″x11″
8.5″x14″
11″x17″
11″x24″