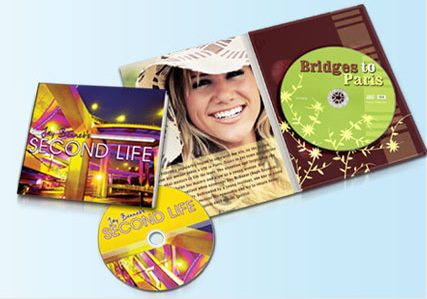 Description
CALCULATOR
Need help or additional options? Call Us: +91-9509911999
PrintWeekIndia.com, Online Custom CD Printing and Duplication that are fast & easy
Make your business brands high get CD, DVD cover printed service through printweekindia.com. No one can beat our quality of printing; we provide outstanding design Cover with you and your company name and logos.
Our professional team work hard to make it looks best. CD and CD covers rotate around the world and works as important marketing tool. For noteworthy impression around the world, get it printed through our company.
DON'T WAIT, We have exceptional printing services. Order now!
» Full-color/full-bleed, double-sided printing
» A variety of stock options
» Optional rounded corners and hard copy color proofs
We offer CDs and DVDs printing at affordable prices, so now if you need to print labels on your CDs or DVDs with five color graphics or simple CD/DVD packaging printing, we are here to help you with all your printing requirements in a professional manner and in time.
PrintweekIndia offers hassle free CD printing service at an affordable price which cannot be beaten by other companies. We offer the best value CD Printing and Duplications on the net, because we value your expectations.
We specialize in short to medium run CD Printing directly on white printable CD-Rs. We only use 'A Grade' CD-Rs and print them with the best quality. You can email your artwork at our email address and, we will prove this with a FREE sample. The video presents one of our 7 inkjet printing machines, all CDS are then UV Varnished after to seal in the print and turn them water resistant.
Professional CD Duplication Services That Are Fast & Easy
Choose one of our Business Card templates as a starting point, or upload your own design. Printweekindia puts you in the driver's seat with business cards that will make your business memorable. Start printing your Business card today with Printweekindia.com.
Highest quality CD, DVD Duplication and Printing
We use Thermal Re-transfer printer technology (Rimage Everest printers) with the best quality white-coated disc media, the best choice for graphic CD label printing for small and medium print runs. The advantages are:
Full photographic quality CD printing
Full CD print coverage, including the inside hub
Scratch and smudge-proof printed CDs
When printed on a white CD exterior, our printers produce eye-catching labels with thick fields of color, full color photorealistic images and striking text. Our printers print at 160 lines per inch (LPI), which is better than many first-rate magazines. The quality is similar to CDs created by costly offset printing ( silk screen ).
Our printed CDs have a totally smooth laminated finish. They are really durable, and are resistant to pressure, humidity and light. CDs printed with the Rimage Everest technology are water, smudge and scratch-proof. Less expensive solutions, like ink-jet printing, smudge and scratch easily.
Call us at +91-9509911999 today for a free quote!
CD Printing Features
» Professional 600 dpi resolution
» Full color or monochrome CD Printing
» Lasting, durable CD Printing
» Fast turnaround CD duplication and printing