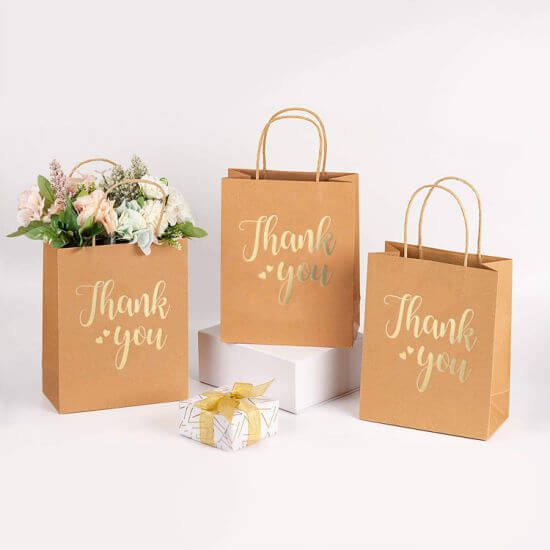 Printed Paper Carrier Bags
Printed paper carrier bags make one of the finest choices of printed paper shopping bags and printed paper gift bags. Have your customers carry their purchase with great style with these paper carrier bags having lovely prints and colors.
Description
Wholesale Order Custom Printed Paper Carrier Bags In Bulk Quantity – Great Prices!
Printed paper carry bags in bulk are just what any business needs to upgrade their packaging solutions. The printed paper carrier bags featuring lovely prints make a delightful packaging idea and the wholesale prices make them all the more lucrative.
Wholesale Printed Paper Carrier Bags
Go with printed paper bags for business with the wide range of printed carry bags for wholesale. These wholesale paper carrier bags have been designed with different prints and colors so that everyone can find their desirable pick.
Printed Paper Bags Manufacturers
Being the printed paper bags manufacturers, we understand the needs and requirements of our clients and therefore, we keep coming up with new designs of printed color bags and paper carrier bags that are trendy and innovative.
Printed Kraft Paper Carry Bags
The printed Kraft paper carry bags are just what you need to have your goods packed in something unique and stylish. These printed paper bags for retail, sweets, groceries, food, Shopping, Gift and more are printed paper carrier bags to die for.
Printed Paper Carrier Bags with Twisted Handles
These printed paper carrier bags with twisted handles are easy to carry around and make one of the most widely used carrier bags. Printed with beautiful prints, these packaging solutions never disappoint.
Printed Luxury Kraft Paper Carrier Bags Wholesale
If you wish to pack a luxury product or you sell luxury items then printed luxury kraft paper bags are just what you need. These printed paper bags in wholesale or bulk make it easy for companies to manage their packaging for a better price.
Printed Folded Handle Paper Carrier Bags
Printed folded handle paper carrier bags have been in use since a long time as they make a convenient packaging solution for various industries and they never seem to disappoint the customers.
Custom Printed Color Paper Carry Bags
You can even opt for customized printed color paper carry bags that can be designed and printed as per your specific requirements so that you don't have to compromise with your paper carry bags.
More Printed Paper Carrier Bags – Manufacturers, Suppliers & Wholesale